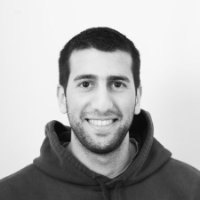 Orestis Kostakis
M.Sc. (Tech.), Doctoral Researcher
Office:

Room T-A342 in Computer Science Building,
Konemiehentie 2, Otaniemi campus area, Espoo

Postal Address:

Aalto University School of Science,
Department of Information and Computer Science,
P.O. Box 15400, FI-00076 Aalto, Finland

Email:

firstname.lastname@aalto.fi
About Me
I'm a doctoral researcher in the Data Mining group led by Prof. Aristides Gionis. My research interests include Data Mining, Algorithm Design and Computer Security.
Curriculum Vitae
CV (usually outdated, public version, full version available upon request)
2011. M.Sc. (Tech.), Computer Science and Engineering, with distinction.
Department of Information and Computer Science, Aalto University.
2009. BSc, Informatics & Telecommunications, with distinction.
National & Kapodistrian University of Athens.
Classy: fast clustering streams of call-graphs, ECML-PKDD 2014, Nancy, France, September, 2014.
Analyzing and comparing arrangements of temporal intervals, Finnish Society for Computer Science Annual Conference, Oulu, Finland, June 2013.
Analysis of Static and Dynamic Properties of Programs for Identifying Malware, Future Internet Pre-Conference, Espoo, Finland, May 2012
Artemis: Assessing the similarity of event-interval sequences, ECML-PKDD, Athens, Greece, September 2011.
Improved call graph comparison using simulated annealing, ACM SAC, Taichung, Taiwan, March 2011.
Malware Detection through Call Graphs Comparison, Future Internet Seminar, Helsinki, Finland, February 2011.
Full-salary funding for doctoral studies, Helsinki Doctoral Education Network in ICT.
Personal Research Grant, HUT foundation, 2014.
Best CS Master's thesis in Finland, 2011-12, Finnish Society of Computer Science.
Honours Track Student, 2010-2011, ICS department, Aalto University
Scholarship, 2009, General Arnaoutis Charitable Foundation.
Scholarship for postgraduate studies at University of Cambridge, 2009-2010, Cambridge European Trust (declined the offer)