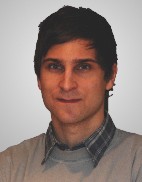 Jaakko Luttinen
Doctor of Science in Technology
No longer working at Aalto University.
Currently working for Pandia as Lead Data Scientist.
Research interests:

Bayesian methods
Variational Bayesian inference
Gaussian processes
State-space models
Contact information
Office:

Room T-A340 in Computer Science Building,
Konemiehentie 2, Otaniemi campus area, Espoo

Postal Address:

Department of Information and Computer Science,
P.O. Box 15400, FI-00076 Aalto, Finland

Email:

firstname.lastname@aalto.fi
firstname.lastname@iki.fi
Code packages
BayesPy: Variational Bayesian package for Python.
tikz-bayesnet: LaTeX/TikZ package for drawing graphical models and Bayesian networks.
Extra material
Publications
BayesPy: Variational Bayesian Inference in Python

.

Accepted for publication in Journal of Machine Learning Research

,

?

,

2015

. [BibTeX]
.

Bayesian Latent Gaussian Spatio-Temporal Models

. PhD thesis,

2015

. Aalto University. [BibTeX]
.
Bayesian Robust PCA of Incomplete Data

.

Neural Processing Letters

,

36

(

2

):

189-202

,

2012

. [More info] [Pdf] [BibTeX]
.