Timo Honkela: SELF-ORGANIZING MAPS IN NATURAL LANGUAGE PROCESSING

---
Pictures of the defense and karonkka party
From the official announcement: "Thesis for the degree of Doctor of Philosophy is to be presented with due permission for public examination and criticism in the Auditorium F1 of the Helsinki University of Technology on Friday, 12th of December 1997, at 12 o'clock noon."
---
Defense
Dr. Dieter Merkl (left) makes the questions and Timo Honkela answers.

---
The audience consisted of approximately 70 people.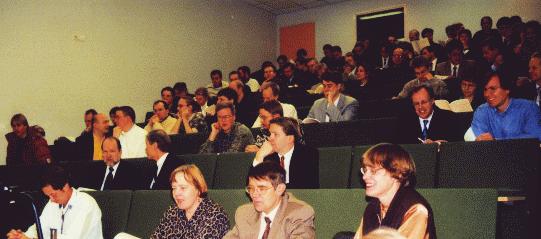 ---
Timo Honkela, Dr. Dieter Merkl, Prof. Teuvo Kohonen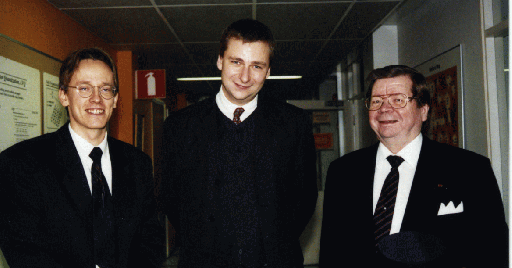 ---
Rememberings
A map from colleagues describing properties of Timo (in Finnish).
---
Karonkka
Academy professor Teuvo Kohonen is giving a speech.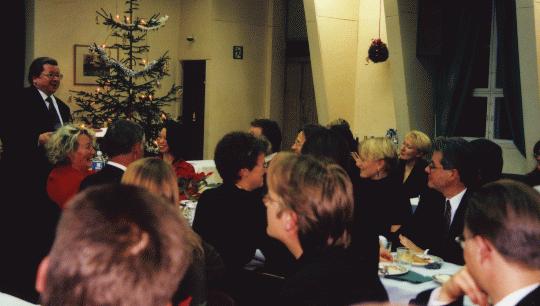 ---
Dr. Dieter Merkl's speech.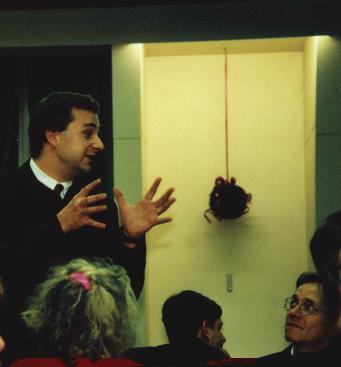 ---
Prof. Kohonen conducts a trio: Krista Lagus, Jaakko Särelä, and Harri Lappalainen. Encore!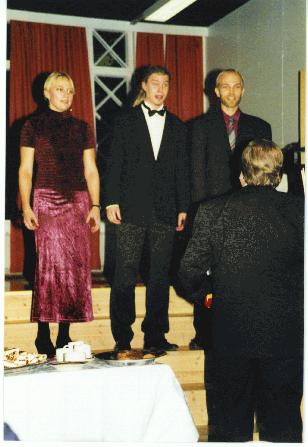 ---
Kirsti Lonka sings two special songs.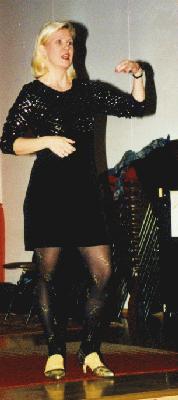 ---
Ville Pulkki plays Finnish tangos and the guests dance.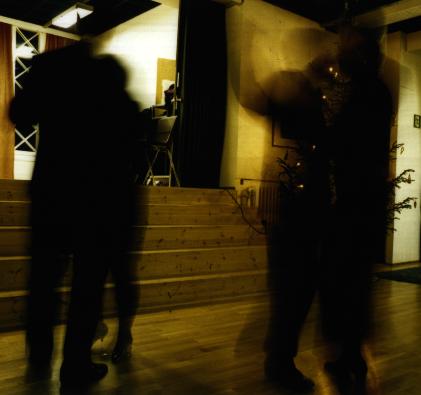 ---
I wish to thank for the pictures Kari Honkela, Lea Leinonen, and Kai Puolamäki.
---
Timo Honkela, 7th of Jan, 1998.