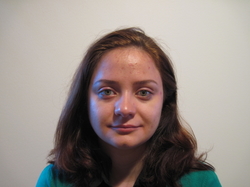 Iulia Dragomir
Ph.D., Postdoctoral researcher
Office:

Room B257 in Computer Science Building,
Konemiehentie 2, Otaniemi campus area, Espoo

Postal Address:

Aalto University School of Science,
Department of Computer Science,
P.O. Box 15400, FI-00076 Aalto, Finland

Telephone:

+358 503 872710

Email:

firstname.lastname@aalto.fi
News
Starting February 2017 I am a postdoctoral researcher at
VERIMAG
in the
RSD team
, working in the
SARGON
and
ESROCOS
projects.
You can find my new web page
here
!
About me
I am a postdoctoral researcher at
Aalto University, Department of Computer Science
. I work in the
COSMOI project
under the supervision of
Dr. Stavros Tripakis
.
I have defended by Ph.D. on December 3rd, 2014, at
University of Toulouse III Paul Sabatier
, France. My advisors were
Dr. Iulian Ober
and
Prof. Christian Percebois
.
My research focuses on the correct design of real-time, embedded abd cyber-physical systems and their related development methodologies.
Research topics
Component-based design
Contract-based reasoning
Model-driven engineering
Formal models and methods
Verification and validation
Projects
Short vitae
Postdoctoral Researcher in Computer Science (2015 - ongoing)




Ph.D. in Computer Science (2014)




Master Research degree in Computer Science and Telecommunications (2010)




Bachelor degrees in Mathematics and Computer Science (2008)